Junior suites
Amethyst 1-room
40
m²
1-2
pers.
from
€
259,-
p.P.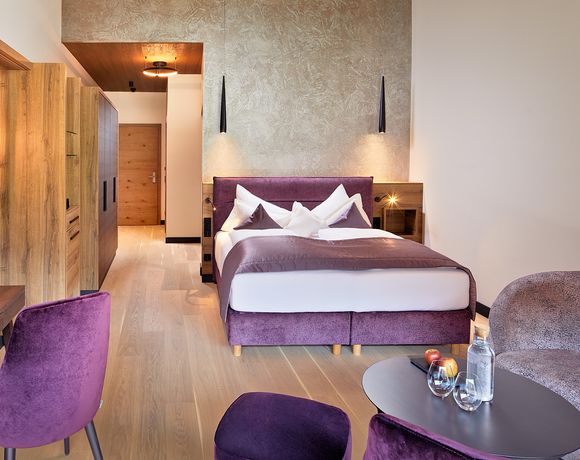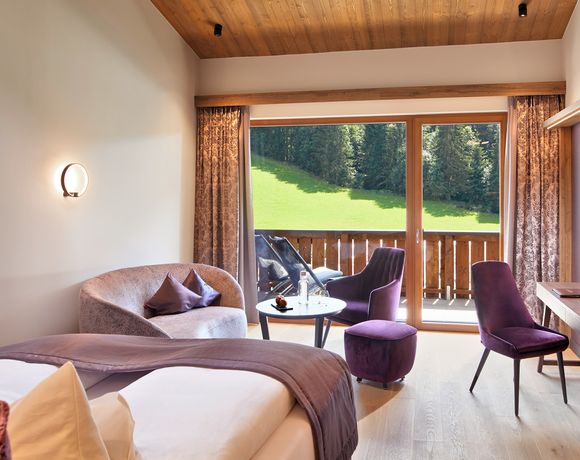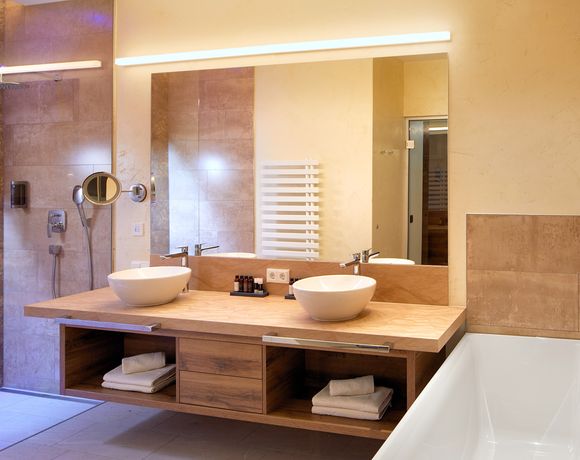 The details
Approx. 40 - 45 m², modern suite, parquet flooring, air conditioning, bathroom with bathtub and walk-in rain shower, oversized panoramic windows, south side balcony with view of the Hartkaiser and the Kaisergarten
ground plan
View to the Hartkaiser and our Kaiser garden
Ready for some mountain air?